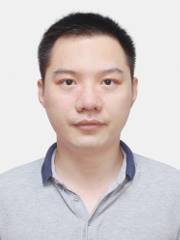 Chao Zhang
PhD Candidate
Room: C212, Exactum building, Kumpula campus, University of Helsinki
Email: chao.z.zhang@helsinki.fi
Bio
Chao Zhang is a Ph.D. candidate at Department of Computer Science, University of Helsinki. His supervisor is Jiaheng Lu. Prior to joining UH, he spent one year in Renmin University of China and seven years in GuiZhou University. His current research topic focus on performance evaluation and optimization for multi-model databases.
News
We presented two workshop papers at VLDB'18 in Rio de Janeiro, Brazil. (18.09.2018)
We presented a [poster] in the 2018 Annual Symposium of Computer Science in Turku, Finland.
Publications
UniBench: A Benchmark for Multi-Model Database Management Systems. TPCTC 2018
[paper] [slides]
Parameter Curation and Data Generation for Benchmarking Multi-model Queries. VLDB 2018 PhD
[paper]
UDBMS: Road to Unification for Multi-model Data Management. ER 2018 [paper]
Teaching
Awards, Scholarships and Honors
International Student Scholarship in Finland (EDUFI), at University of Helsinki
China Scholarship (CSC), at Renmin University
National Graduate Student Scholarship in China, at GuiZhou University
Useful links
Academic Services
Reviewer

IEEE ICDE Conference (2017 2019)
Australia Database Conference (ADC 2019)
ER Conference 2018